UPCAST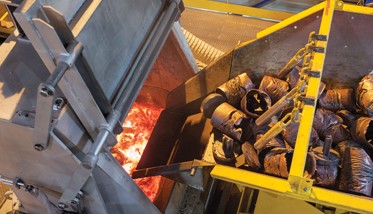 UPCAST OY is the exclusive supplier of the original UPCAST® continuous
casting technology - First in upcasting
UPCAST® casting process produces top quality Cu rod and tube for various applications. It is a simple, reliable and cost-effective process with easy operation through an advanced control system, and the optimized energy consumption saves money at the end. UPCAST® process allows you to cast different rod sizes even simultaneously and both production output and product mix can easily be adjusted according to the daily market demands.
UPCAST® lines can be customized to match the needs of each specific customer.
UPCAST® lines are well suited for casting of many non-ferrous materials, main applications being pure OF-copper and copper based alloys as well as those of other non-ferrous metals. UPCAST OY has also been one of the first companies to present an upcasting line solution using recycled material, which is, as we all understand, more and more important in today´s environment.
The lines are available for a wide capacity range both in single- and double-furnace configurations.
UPCAST Customer Service Team is ready to assist and deliver to you original UPCAST ® spare parts and consumables as well as answering your requests for any matter requiring service or instructions. The available UPCAST® UPtime maintenance software will help the customers to carry out the required maintenance operations easily.
We are at your service via the mail or on the phone or on site if required – continuously!